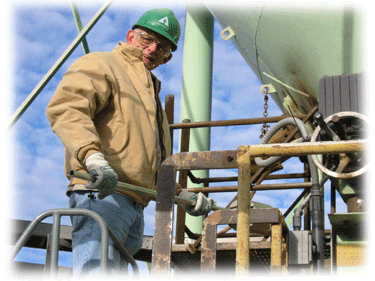 Mr. Fuller has over 37 years experience in fiber raw materials technology. Bill recently retired from Weyerhaeuser Company as a Scientific and Engineering Advisor at the Weyerhaeuser Technology Center in Federal Way, Washington. He now operates FRM Consulting, making use of much of his experience, where he provided technical support and assessments at all Weyerhaeuser pulp mills and chip production systems, technology development to solve operational problems and implementation of new technology.
He is known world-wide for his work in chip preparation and quality systems, chip quality control, prevention of chip pile deterioration, relating chip variables to pulping performance, the value of chip quality to mill operations, and forest residual, biomass utilization, tropical hardwood and non-wood fiber utilization.
Bill is an associate member of the Forest Resources Association and its Western Technical Division. He has made several presentations at Division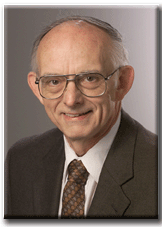 and National meetings. Bill was one of the early members of the woodyard superintendents workshops, called MOTAG and is currently "the answer man", facilitating a network of MOTAG members to share solutions to common operational questions.
He has been a very active member of TAPPI as chairman of the APA/TAPPI Joint Committee on Whole Tree Utilization, the Industry/Forest Products Lab cooperative study on chip pile utilization, organizing chairman of the Fiber Raw Material Supply Committee, member of the Alkaline Pulping and Forest Biology Committees, member of the TAPPI Pacific Section, organizing chairman for the West Coast exhibit and technical meeting TAPPI-WEST, past-chairman of the Pulp Manufacture Division, senior contributing editor of the TAPPI Journal, and an elected member of the TAPPI Board of Directors.
In recognition of these activities, he was named a TAPPI Fellow in 1986, awarded the Pulp Manufacture Division Leadership and Service Award in 1993, the Pacific Section TAPPI Outstanding Member Award in 1994, and the TAPPI 1995 Distinguished Service Award. Bill has represented TAPPI at jointly sponsored international technical conferences in Japan, China, Sweden and Brazil.
Bill is also known for innovative education as an Affiliate Associate Professor at his alma mater, as an instructor at seminars at the University of Maine, numerous TAPPI seminars and short courses, and technical content expert for TAPPI's interactive computer training program "How Paper Is Made. He is the author of several chapters on woodyard and wood room functions in the TAPPI/CPPA Joint Textbook Series on Pulping Technology and recently wrote the Chip Production and Quality chapter in the new Academic Press series entitled "The Encyclopedia of the Forest Products Industry". Several videotapes on Pulp Mill Problem Solving have been produced under his direction.
Bill joined Weyerhaeuser in 1967 after obtaining a B.S. in Wood Technology and an M.S. in Pulp and Paper Technology from the University Of Washington College Of Forest Resources.